Top 10 Tips for a Cozy Home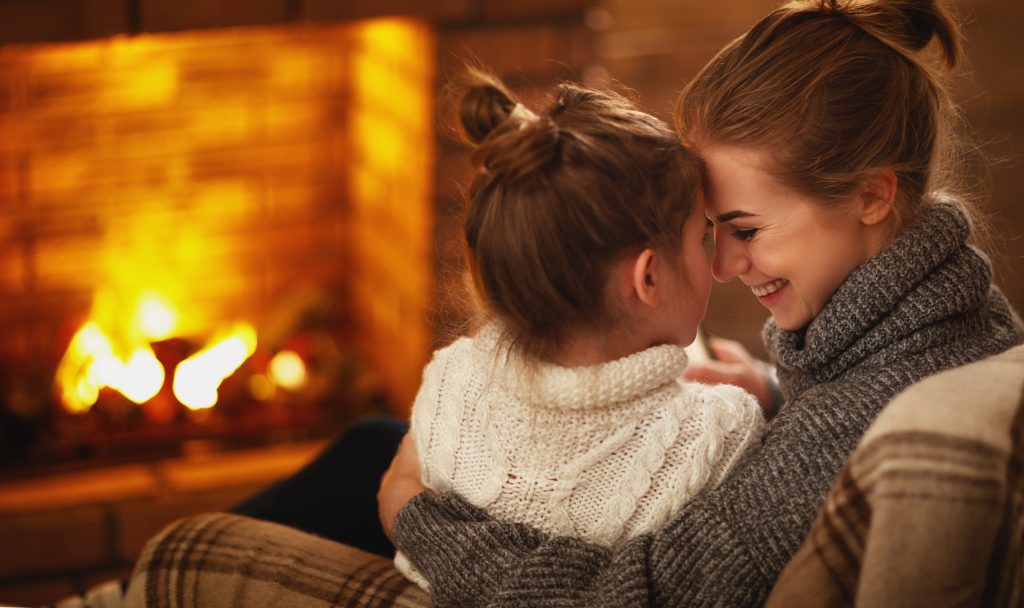 To quote Jon Snow (spoiler alert), "Winter hascome."
And while it's lovely to come home to a light and breezyhouse during the summer, it's less appealing once winter hits. We may not havethe fate of Westeros in our hands, but New Jersey winters require a Night Kingbattle in their own right: how do keep your house warm and cozy while winterrages outside?
We've compiled a list of our top ten tips for keeping yourhome in peak comfort this season.
10. Opt for Humidity
Humidity in the summer is a nightmare,but it offers a welcome change once the winter months hit. Drier air can causeitchy skin and more static electricity. And no one wants to be shocked whenthey cozy up for the evening. Add a humidifier to bring moisture back into theair in your home.
9. Have Good Smells
The stenchfrom last night's Chinese food doesn't exactly scream, "Come in and stayfor a while." Get rid of bad smells with an odor-eliminating candle like this one.
Once youget your leftover egg rolls out of the air, it's time to replace them withsomething a little more welcoming. Bring in nice plants with pleasant subtlefragrances like gardenias or lavender blossoms.
Notconfident you can keep a plant alive? It's understandable. Instead ofpurchasing gardenias with the best of intentions and then slowly watching themwither away, opt for the plastic alternatives and a fresh scented candle.You'll get the welcoming sight of a plant, the cozy smell of a candle, and noneof the responsibility.
8. Embrace the Fuzz
Faux furrugs are having a moment in home design. Hop on the trend and add a fauxfur rug to your living room to add a little texture and warmth. Yourfeet will thank you.
7. You Can Never Have Too Many Blankets
A woolycable knit or rich velvet blanket amps up the coziness. Not only are they greatfor actually snuggling up with at the end of a long day, but the soft texturesevoke warmth even when they aren't in use.
6. …Or Too Many Pillows
More ismore! While you're tossing in all of those new blankets in your cart (literalor virtual), go ahead and grab some pillows for good measure. It's the perfectexcuse to finally splurge on one ofthose fluffy pillows. Add one or two to your living space to make it look andfeel cozier instantly.
5. Don't Neglect Your Window Treatments
It'ssurprising what switching out cotton drapes for something richer will do for aspace. Trade out sheer curtains for something weighty with a thermal lining. Ontop of adding the look of (youguessed it) warmth in your space, they'll make the room warmer with their addedinsulation.
4. Improve Your Air Quality
Have youever wondered why we all get sick in the winter? Part of the problem is that wespend more time indoors where our air quality is actually worse than it is outside. Luckily, there's no shortage of ways toimprove air quality. Find the one that works best for you with HeatingSpecialties.
Take onemore step to ensure your family stay happy and healthy this winter. Say goodbyeto making a beeline for your cough drops or cold medicine as soon as open yourfront door. With improved indoor air quality, you can lounge on all those fuzzypillows you purchased in tip #5 instead.
3. Layer on the String Lights
Pinteresthas a point about string lights. When it stays darker longer during the wintermonths (and we all forget what sunlight feels like), the soft lighting fromstring lights provides a cozy alternative.
2. Add Flameless Candles for Ambience
On the samenote, flameless candles add all the warmth of traditional candles but withoutrisk of forgetting to blow them out before you fall asleep. Cozy up responsiblywith battery-operated candles that feature a realistic flicker like thisset from Amazon.
1. Make Sure Your Heating System is Good to Go
      It's a bit obvious, but still worth mentioning: the best way to have your home nice and toasty is to ensure your heating system is working at peak efficiency. Call Heating Specialties at (866) 923-2653 , and we'll make sure everything is working as it should (fixed right, guaranteed).